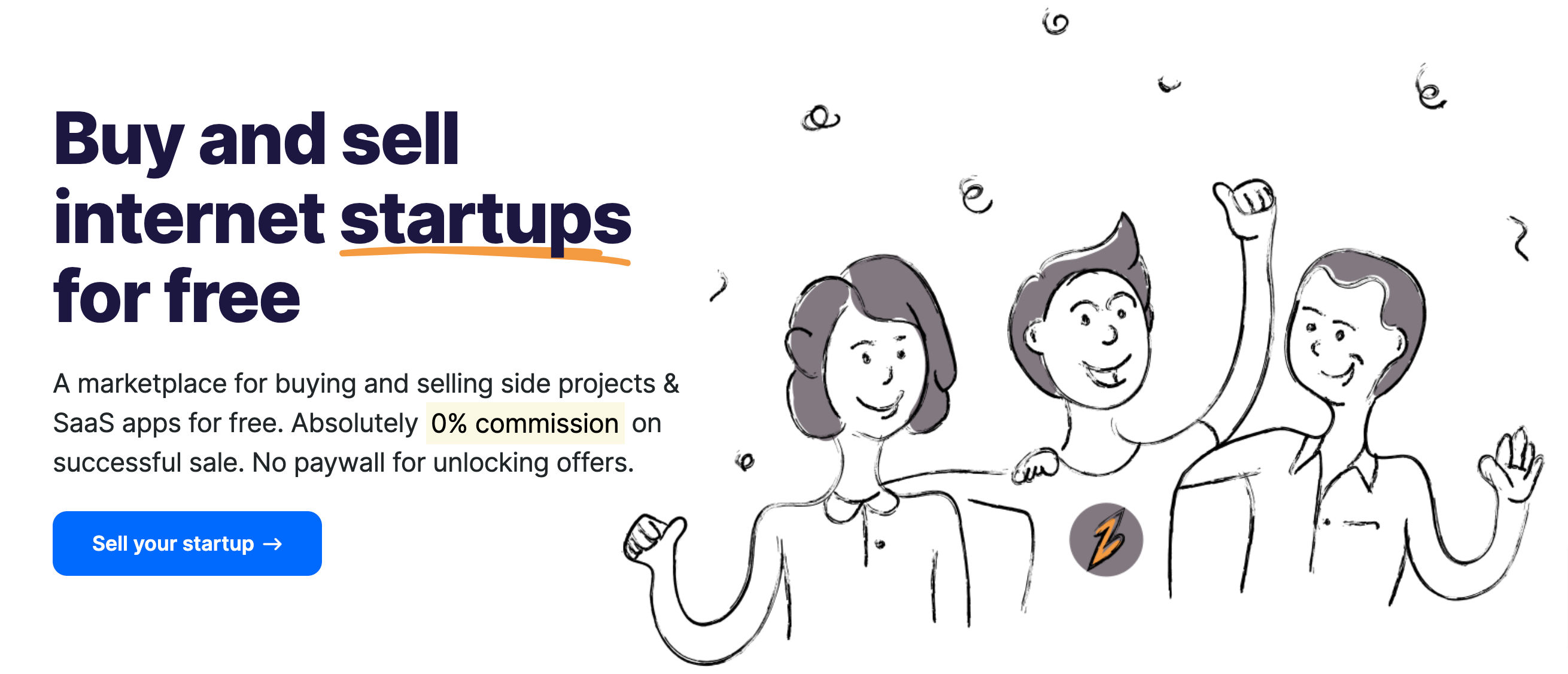 I've been quietly working on AcquireBase since late 2019. Now, it is the right time to launch it for everyone!
AcquireBase (formally known as Whobal) is basically a marketplace for buying and selling internet startups (side-projects, micro-SaaS, Chrome extensions, Shopify stores, etc.) entirely for free.
Think of Flippa but without any fees to post a startup for sale. There is an absolute 0% commission on a successful sale. Unlike other marketplaces, it doesn't ask you to pay for unlocking offers too.
AcquireBase also offers built-in integration with Escrow.com - a licensed escrow service used by the world's leading brands like Shopify Exchange, GoDaddy, and Uniregistry - to allow buyers to securely buy a startup.
💡Selling a side-project or a micro-SaaS? List it on AcquireBase now and we'll share it with the buyers' community to help you find a buyer. It's absolutely free and doesn't cost anything (except 5 minutes).
💰 Looking to buy a profitable micro-SaaS? Join AcquireBase for free to discover incredible new startups for sale every week. You can easily get in touch with a seller to make an offer or ask a question.
✨ Want to get early access to new listings? Join AcquireBase Premium™ for 14-days exclusive early access to incredible micro-SaaS and side-projects with great potential. Reach out to sellers 14-days earlier than other buyers to start a negotiation. Receive an instant email notification for every new startup. Give you time to review, negotiate, or make an offer before everyone else.
---
✍ I'd love to hear your feedback, ideas, and suggestions to improve AcquireBase service. Just send me an email at atta[@]acquirebase[.]com.
Thank you for reading 🙌
✌️ Like this article? Follow me on Twitter and LinkedIn. You can also subscribe to RSS Feed.