Why sponsor my work?
All my content is 100% free! My goal is to help more people learn to build modern web applications for free.
I want to produce more content especially in-depth guides for creating REST APIs in Spring Boot and MEAN Stack. As you know, it takes a lot of time to create a high-quality tutorial (sometimes days).
The sponsorship money will help me allocate more time for my blog. I'll put more efforts to write high-quality tutorials. It also provides an excellent business opportunity for your brand to gain exposure and increase awareness ✨
Stats...
* Updated on January 14, 2021
Sponsorship options...
Please note that all the placements are on a first-come-first-served basis. I am very selective when it comes to choosing the partners I work with. Your product or service must be relevant to my content and visitors.
No Ad Blockers! All sponsorships are directly added to the source code to make sure that they are visible to all visitors.
🌟 Gold Sponsorship —
$500/mo
Becoming a gold sponsor gives you the largest reach and allows your brand to be highlighted in front of thousands of web developers.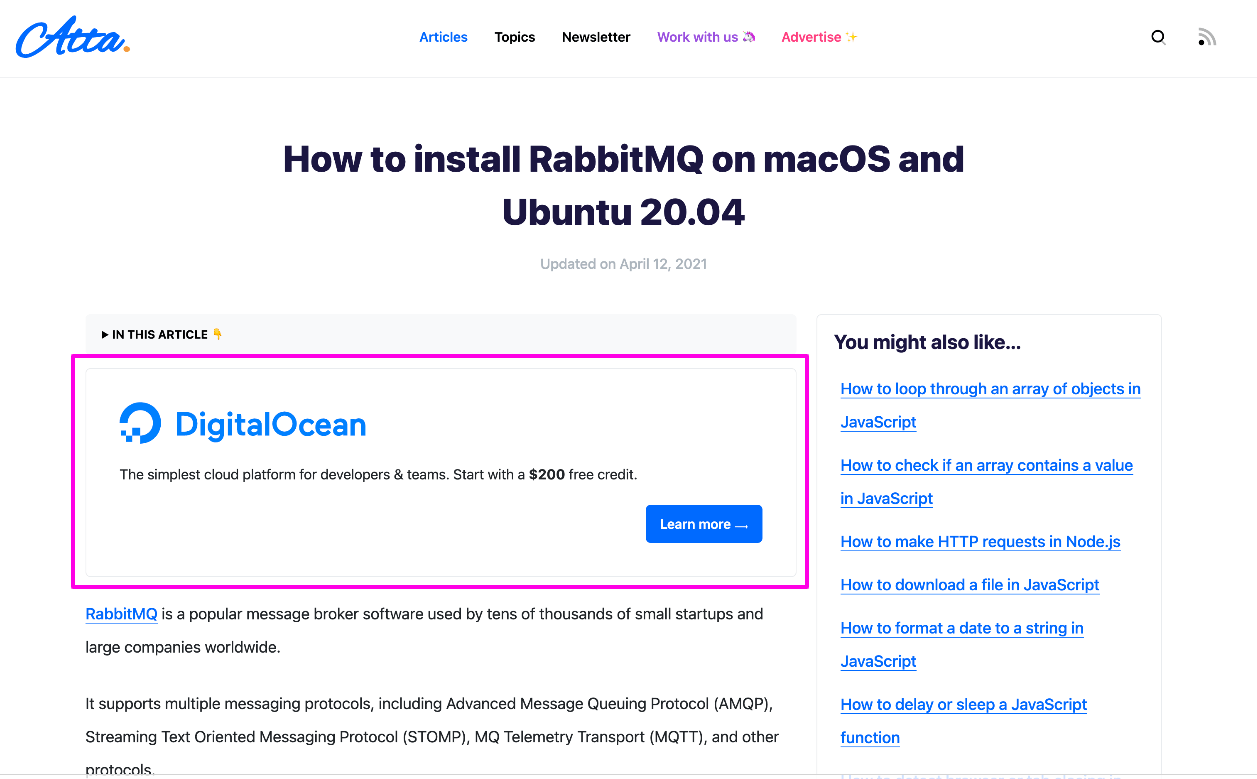 ⭐ Silver Sponsorship —
$200/mo
Becoming a silver sponsor allows you to showcase your brand on the right sticky sidebar of each article.
✨ Sponsored Content —
$250/article
Sponsored content is the best way to get your product or service in front of as many web developers as possible. You will provide the content and I will handle the rest. Take a look at this example to find out how a sponsored article looks like.
💡 If you're interested in sponsorship or have any other questions, please contact me at hi@attacomsian.com, and I'll get back to you as soon as possible.