Stats...
250,000+ monthly unique visitors*
340,000+ monthly page views
5,000+ email subscribers
11,000+ LinkedIn followers
1,200+ Twitter followers
* Updated on October 30th, 2022
Sponsorship options...
Please note that all the placements are on a first-come-first-served basis. I am very selective when it comes to choosing the partners I work with. Your product or service must be relevant to my content and visitors.
No Ad Blockers! All sponsorships are directly added to the source code to make sure that they are visible to all visitors.
🌟 Gold Sponsorship —
$1,250/mo
Becoming a gold sponsor gives you the largest reach and allows your brand to be highlighted in front of thousands of web developers.
Limited to one spot per month
Placement on all blog pages (340,000+ page views)
Placement in the weekly newsletter (5,000+ subscribers)
Logo, URL, and short product description
shout-out on LinkedIn (11,000+ followers)
Shout-out on Twitter (1,200+ followers)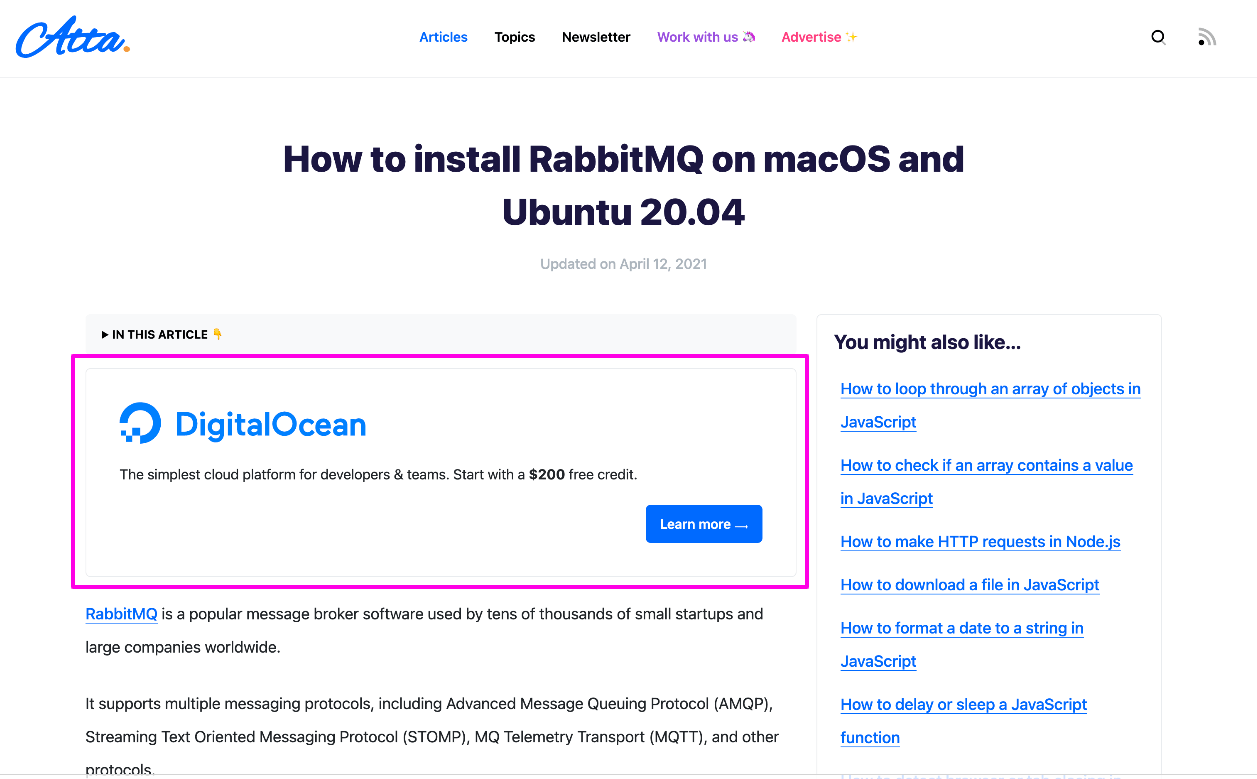 ✨ Sponsored Content —
$250/article
Sponsored content is the best way to get your product or service in front of as many web developers as possible. You will provide the content, and I will handle the rest. Take a look at this example to find out how a sponsored article looks like.
A dedicated sponsored article about your product or service.
The article is highlighted on the blog as well as in the newsletter (5,000+ subscribers).
The article is added to the archive section and lives there forever.
shout-out on LinkedIn (11,000+ followers)
Shout-out on Twitter (1,200+ followers)
Only one sponsored article per week
💡 If you're interested in sponsorship or have any other questions, please contact me at hi@attacomsian.com, and I'll get back to you as soon as possible.